Companies are always looking for ways to improve, which is why in this current age of virtual career fairs, it has become easier for graduates or young professionals to meet recruiters from their desired companies. Instead of having to suit up, fight traffic, search for parking, and battle your way through the crowd just for a chance to speak with employers, virtual career fairs allow busy job seekers to meet recruiters without the hassle and headaches.
Moreover, the 2020 pandemic has nudged more and more organisations to revamp their hiring and recruitment strategies onto an online platform. The interface of a virtual job fair is similar to a career exhibition. You can get to know a company, join their webinars to learn about their latest initiatives, have questions and answers sessions, a one-on-one interview, and many more, all through various online spaces. In light of COVID-19, learning how to make the best first impression through a screen can be challenging. For that, we have gathered tips for you to better prepare for virtual career fairs and increase your chances of getting hired.
Pre-Virtual Career Fair
1. Register Ahead of Time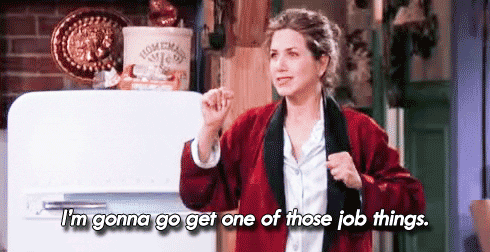 The last thing you would want is to miss the deadline. Hence, ensure that you have registered before the registration ends. Not only will this simultaneously prepare your mind for the upcoming event but it will also allow you to get a glimpse at all the employers participating in the career fair.
2. Research on The Available Companies
Once you've registered, put aside some time to review the companies attending and pick a few that you would want to meet and chat with. The last thing you would want is to turn on your webcam unprepared, hence research about the organisations thoroughly and compile relevant questions to ask each of them.
3. Update Your Resume & LinkedIn
These two are a no-brainer but probably the most important. Don't wait till the very last minute to review your resume because that will make or break your employability. The same goes for your LinkedIn account or an online portfolio of your work samples. Remember that your resume should be up-to-date but also clean and concise (Having it in both Word and PDF form can avoid any digital re-formatting issue). Ensure that your LinkedIn profile is active for the recruiters to get to know you and your portfolio is filled with all the relevant work samples for the position you are applying for.
4. Compile Questions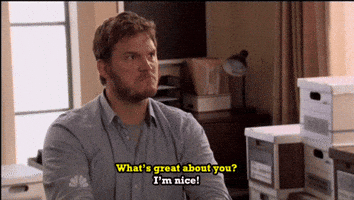 "Tell me about yourself." "Why do you want to work with our company?" "Why do you want this role?" "Share with us your past experiences that are relevant for this position". These are some of the questions you must be ready to answer when that day comes. Thus, spend some time mulling over all the interview questions samples, so you are well-prepared to answer without hesitation. A well-thought-out response will definitely impress a recruiter and help you stand out amongst other applicants.
5. Double-Check Your Technology and Internet
Since a virtual career fair relies on technology, you will want to double-check that your device can support the career fair's platform. In case an employer would like to speak with you face-to-face, make sure that your device has a camera. Use a desktop, laptop, or a propped-up tablet to avoid shaky camera syndrome. Do a test run to ensure smooth sailing and prepare a headphone in case you cannot attend from a quiet or distraction-free location.
The Day Of
1. Dress Up Like A Professional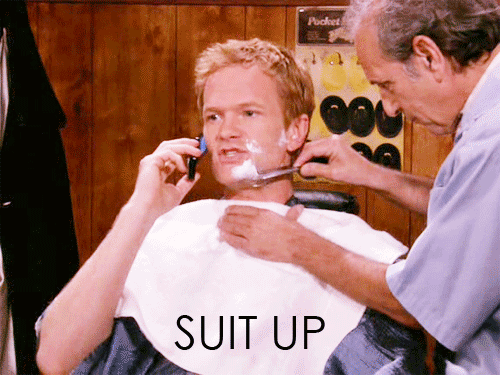 You should be mentally and physically ready to interact with employers and organisations at a virtual career fair. Hence, make the most out of it by putting on your most presentable and professional outfit. Since you're going to be on camera, you can practice business from the waist up and yoga pants from the waist down. It may last a few hours so be professional while staying comfy.
2. Attend the Live Webinar
For most virtual career fairs, organisations will take this opportunity to hold live webinars. Thus, it is crucial that you don't miss out on these webinars as it will not only show a good first impression but also you can get ahead of other applicants by connecting and networking with the employers through the webinar chat. This way, when you're applying during the career fair, they will surely remember your name from their webinar.
3. Be Ready to Put Yourself Out There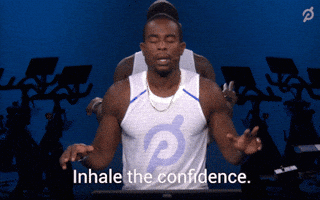 Similar to a traditional career fair, you will want to present yourself confidently as a job seeker. It is easy to be a wallflower at a virtual career fair when you can physically see all the other talented applicants fighting for the same job position as you. Hence, once an employer engages you in a chat, take that golden opportunity to put your best foot forward and ask relevant questions. One thing that employers look at is your body language, so be mindful of that. Speak clearly, avoid slouching, hold eye contact when talking and keep your hand gestures to a minimum.
Post-Virtual Career Fair
1. Reach Out to Employers to Say Thank You
Understand that recruiters at career fairs connect with many candidates; hence you should take this chance to refresh their memory and remind them of you as a promising candidate. Reach out to them and thank them for their time. Additionally, express your interests in the company and the skills or experience you can bring to the table. Plus, staying in touch by adding them on LinkedIn is also a great move that you won't want to miss.
If you are currently on a job hunt,
Don't forget to join our latest initiative with British Council for their exclusive Career Fair this week! Are you ready to put your best foot forward for the line-ups of top employers that we have for you?
Click here to register for the career fair.